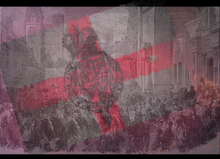 Revaire was once a land of great conquerors, an advanced warlike people that built an empire. Later, against all odds, it birthed the great peace. Now, it little resembles either. Twenty years ago, a bloody coup, changed the face of Revaire. A new royal family was instated, the old, and all its supporters, the last of Princess Katyia's line, were killed. Revaire has yet to recover and internal affairs have been taking precedence over international.
Community content is available under
CC-BY-SA
unless otherwise noted.